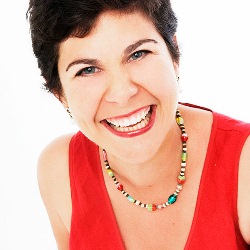 When I meet children for the first time in clinic, I often ask them to imagine they could have three wishes. It's lovely to be in the 'wishing seat' myself and share my wishes for mental health in 2013 with MHChat.
Mental illnesses are common. Most start between the ages of 12 and 20. As professionals and patients, we often disagree on terminology, causation and treatment modalities, but we seem to universally agree that early intervention is key. So it follows that my biggest wish for 2013 is that every child, teenager and young adult in need of mental health services has timely access to care, delivered by professionals who are highly trained for this often complex work, approachable and compassionate.
I also wish that 2013 brings an end, finally, to the pernicious stigma that is all too often associated with consulting specialist services. We all have a responsibility to teach young people that it is right and proper to ask for help, and that mental illness can affect anyone.
As 2012 drew to a close, I saw a number of young adults in my clinic, who had been discharged from public sector services on the grounds of age, yet were not taken on by adult services as they 'did not meet criteria'. Fragmenting or terminating care at such an already turbulent time of life isn't acceptable, and it needs to stop. I wish that as 2013 draws to a close, no more young people are being 'lost' between child and adult services.
It's not just those on the brink of adulthood that are getting 'lost' in the complex maze of mental healthcare provision. We need to take a developmental approach to many conditions across the entire lifespan. Assessments for autistic spectrum disorders like Asperger's, attention deficit disorder and   family therapy need to be readily available to those who have reached adulthood, but have not yet had the benefit of a diagnosis and interventions.
What should be done to improve mental health services?
It's easy to say we need more funding, but in truth, a lot can be done on a shoestring. When I worked in rural New Zealand, I was inspired and impressed by the creative, innovative work done on tight and dwindling budgets. Often a fortnight passed between visits from a flying psychiatrist. The multidisciplinary team were highly efficient during this time, so that on one day a month, there was a joint psychology/ psychiatry behaviour clinic, with a single point of access and all investigations carried out in advance or on the day. Reducing bureaucracy and streamlining structures meant that my time visiting there each fortnight was optimised. In many more affluent, urban centres the ability for differently skilled professionals and families to work together effectively simply doesn't happen. We need to understand the practical and psychological reasons for this, then address them. Thomas Eddison is said to have said, 'we haven't got money so we've got to think.' These are austere times across the globe, and we need to be creative to improve mental health services.
Embrace technology. It frustrated me hugely that I couldn't use Skype to communicate with patients when working in the NHS. It saves hours on the road, makes decision-making meetings more efficient as everyone can remain at their desk, means patients don't have to travel great distances and many young people prefer it to attending a clinic.
It's not just Skype though. We need to use technology to automate repetitive tasks, free staff from the burdens of administration and empower them to do the core work they trained for.
Another key challenge for 2013 will be to covert promises made by politicians and policy makers into tangible care. We are continually reminded that these are austere times. We all need to invest in our own health, by devoting time to health literacy and perhaps making sacrifices to personally spend where governments, insurers and health plans either cannot or don't see it as a priority. After all, we pay for children to learn languages, musical instruments and have their teeth straightened, why not invest in their ability to focus, feel good about themselves and achieve optimum mental health as well?
Whoever pays, services would improve both locally and globally if there were so such wide and unfathomable variation in what is provided in different areas and between neighbouring teams.
On a related note, it's time that we stopped bickering among different disciplines. Debate, discussion and challenges to our ideas and ideals are healthy and welcome, but squabbles of the 'my model is better, bigger or sexier than yours' close down dialogue where we need it most. That's the mental health service of the future: one where different disciplines work in concert, patients experience truly integrated care, when they need it, wherever they are. May 2013 be the year that this happens.
Join & share your views, experiences, and insights @MHChat every Wednesday 8:00 PM GMT / 3:00 PM EST / 12:00 noon PST. This Wednesday (23 January 2013), we'll talk about "Stereotypes" and look forward to seeing you there @MHChat. 
Dr Sabina Dosani (@DrSabinaDosani) MBBS MSc MRCPsych, Consultant Child and Adolescent Psychiatrist at Leapfrog Clinic.